Thu, 04/28/2011 - 11:35
Carthaginians at the gate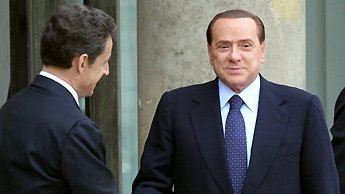 Within moments of finishing up yesterday's introduction to my France24 blog, about Italians being uncomfortable with Chinese economic migrants, I read the story on France 24′s front page about… France being uncomfortable with Tunisian economic migrants. Which is unfortunate because I had a really nice follow-up post planned about Chinese prostitutes in the Congo opening up an import-export business (no joke) which will now have to wait.
The gist of the argument is that by inviting 20,000 Tunisian migrants into Italy, Italy is setting immigration policy for France. Having been given access to the Schengen area, the Tunisians are free to move anywhere, and France, with its large Tunisian population, and comparatively larger economy, is the most likely destination.
The conversation has been less about "reforming" the Schengen area though than setting up unspecified temporary measures in the case of a large influx of immigrants. European Commission Spokesman Olivier Bailly said reinstating border patrols between European Union states that are part of the treaty would be a "last resort"... Though frankly I have no clue what that means.
I personally find the whole thing a little baffling. The European Union has managed to handle economic migration from Poland, Czech Republic, Hungary, Estonia, Lithuania, Latvia, Slovenia, Slovakia, Bulgaria and Romania, Greece, and Cyprus… and for that matter, Southern Italy… why does it somehow break down when 20,000 Tunisians arrive on the continent?
The biggest difficulty with this move, is that if France really cared about economic stability in Northern Africa it'd open their borders to economic migrants. There is plenty of demand for unskilled labor, remittances back to Tunisia would go a long way towards stabilizing the country's small business sector and alleviating the most desperate poverty, and it provides jobs for those who just recently took to the street to protest lack of jobs. After the French government's early defense of the former Tunisian president it seems like this would be a good way to show that Europe is on the side of the people of North Africa, rather than simply trying to keep the Carthaginians on their side of the Mediterranean.
Comments or opinions expressed on this blog are those of the individual contributors only, and do not necessarily represent the views of FRANCE 24. The content on this blog is provided on an "as-is" basis. FRANCE 24 is not liable for any damages whatsoever arising out of the content or use of this blog.